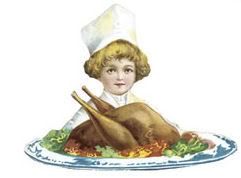 Be Blessed and Give Thanks!
Large family, small family, young, old, only a few, one or two it does not matter how big or how many. What does matter is to give thanks!
Take a moment and remember a time "back in the day" and be thankful to have such grand memories! Life is far to short to play the "would of - Could of - Should of been or if I only knew" game of life!
I'm a firm believer we all walk a path heading for a brighter future. We go through "stuff" to build better tomorrows.
During Thanksgiving Day, spend a moment and be thankful for all you've been through and what you are about to see. Call it prayer, call it grace or just call it no matter what your faith, take a moment for yourself and be thankful!
I'm thankful right now for you to take the time to read this message. It is not by chance that you are here. There must be a meaning to what I typed or I would not have typed it!
Be blessed and give thanks!